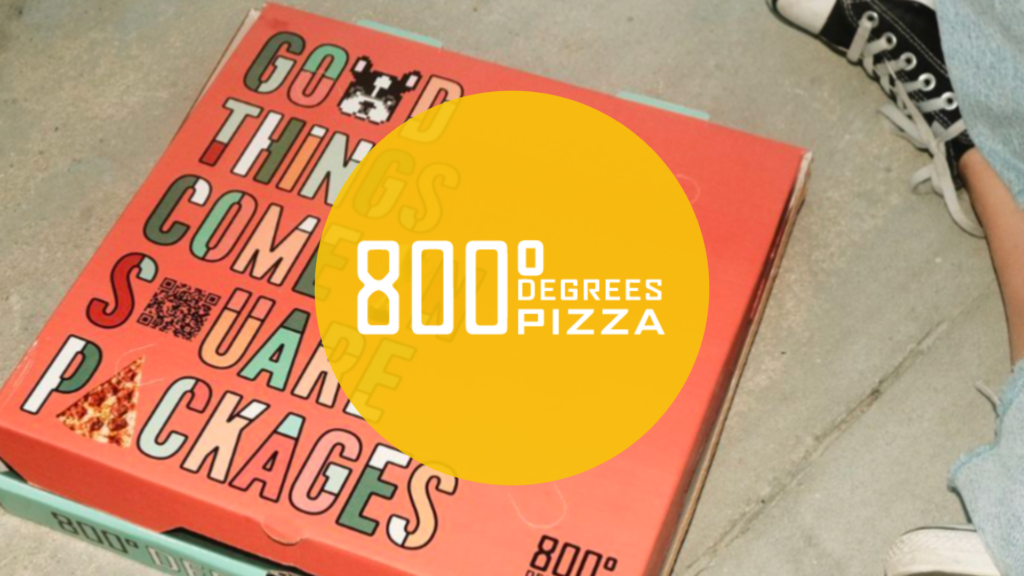 Pizza. The mere mention of one sets the mind racing and the mouth watering; What kind of crust do I want? What toppings am I in the mood for? Extra cheese? Customizable, traditional, and satisfying the pizza is a universal food-favorite among the young and old – a gastronomical, multigenerational winner. Show us a person who does not like pizza, and I'll show you a person who is never invited to birthday parties. You know who they are.
So when 800 Degrees Pizza approached us about designing and building a new website, we were excited, and a little hungry. Led by award-winning chef Anthony Carron, this international pizza franchise concept is special. With a mix of restaurants and ghost kitchens, 800 Degrees Pizza is offering fresh, gourmet pizza to the masses. I mean, why settle for weak pizza when you can have life-affirming pizza? The weak pizza does not compute.
This growing brand is ready to spread into new territories. Currently they have locations in the US, Singapore, and Japan – with more pins on a map coming soon. This was a big impetus for change. Their old site no longer communicated who they were – or what they would become. As an up-and-coming pizza franchise disrupter – they needed a new digital presence – one that was full of energy and easy to use. Here's how we got there.
It's all in the Re-Brand
800 Degrees Pizza had gone through a recent rebranding, and the new look was fun, colorful, and campy. They needed a site that reflected that. Together we created a design that truly pops – retro-pastel colors, blocky fonts mixed with illustrations, and vintage-style photography – all coming together to create a feeling of nostalgia and good times.
Tying in one of their main messages – "good things come in square packages" – the site is an eye-catching layout of blocks. This helped give it a natural sense of balance. Whether you viewed it on a laptop or a mobile device, sections just pile on top of each other elegantly.
The UX/UI dance
We used WordPress for the project, which provided us with a dependable tech stack foundation to support the technologies we needed to complete it. The timeline played into this decision as well, as 800 Degrees Pizza asked for a quick turnaround – three weeks. WordPress provides the stability, community, and extensibility that we needed to bring this into fruition.
Just like the layout had balance, we felt the UX/UI should be just as well-adjusted.
It is a small site, and though it did not have an ecommerce component, it did lead to the services that provided delivery and takeout. And that was the challenge – each location had a different service provider link. So we built an intuitive way for customers to reach the right restaurant.
Using Google Maps, we were able to integrate a location finder that (a) filtered locations to one near you and (b) directed you to the food delivery service that was associated with that location. Once you clicked on a location, you were sent to a page with contact information and links to the delivery services which could include GrubHub, UberEats, DoorDash, and more. For extra points, the look we created was undeniable eye-candy – it made you want to order something. So go ahead.
Accessibility
Ordering pizza should be easy for everyone. So we also made sure those with disabilities had no problems using the site. We partnered with UserWay to provide those who are colorblind, blind, dyslexic, and more with help. The UserWay widget contains profiles that change the formatting and colors of the site to counter common impairments, so nothing can come between you and a delicious slice of gourmet pizza.
It was a pleasure delivering this website to 800 Degree Pizza. The eclectic design and art direction, the interesting twist in functionality, and making it accessible to most humans on the internet was challenging and it became a subtle learning experience for the team. Simple is better, less is more (sometimes way more), and good design says everything. We can't wait for our next project with 800 Degrees Pizza.