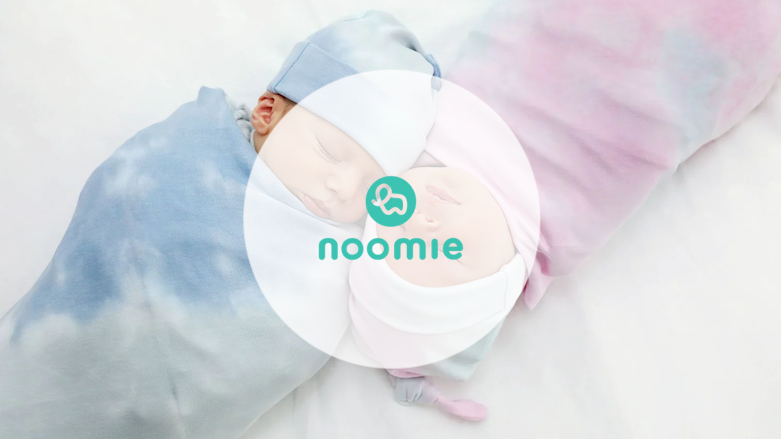 Noomie, a leading provider of high-quality baby clothing and accessories, partnered with Simple Solutions to enhance its online presence and streamline e-commerce operations. This case study delves into the collaboration between Noomie and Simple Solutions, showcasing our consultative approach, the challenges addressed, and the positive outcomes achieved.
Background:
Noomie, as an e-commerce retailer of premium quality baby clothing, recognized the need to optimize their website, prioritize web maintenance, continue and grow development efforts, and seek expert consultation for software implementation. Noomie aimed to bolster its e-commerce capabilities and deliver an exceptional online shopping experience to its customers.
Understanding the Business, Challenges, and Objectives:
At Simple Solutions, the first step in the process is always consultative. Through multiple ongoing consulting sessions, our team understands where the needs are and how Simple Solutions can make a more significant impact throughout the project. By gaining a comprehensive understanding of Noomie's business, its challenges, and its objectives as it pertains to technology =, Simple Solutions was able to tailor a solution and a process to improve their e-commerce needs.
Solution:
Building upon the insights gathered during the business consulting phase, Simple Solutions offered Noomie a comprehensive e-commerce solution that encompassed web development, optimized conversion rates, and excellent UI/UX design. The solution included both, planning and implementation of a portal along with ongoing support for daily operations specific to the site.
Full E-commerce Solution:
Simple Solutions developed a user-friendly and visually appealing e-commerce platform that facilitated seamless online transactions for Noomie's customers. By integrating secure payment gateways and integrating with fulfillment partners, the team ensured a smooth and secure transactional process that was friendly to both, customers, and administration.
Conversion Rate Optimization:
Without focusing on marketing in this instance and in order to drive higher conversion rates, Simple Solutions analyzed user behavior and implemented data-driven strategies. We streamlined the checkout process, implemented persuasive call-to-action buttons, and optimized website performance to reduce loading times. These efforts aimed to enhance customer engagement and increase conversion rates. Simple Solutions also worked separately with the marketing team to service any specific needs.
Exceptional UI/UX Design:
Recognizing the importance of delivering a remarkable user experience, Simple Solutions focused on creating an intuitive and visually captivating interface. The UI/UX design elements were meticulously selected to align with Noomie's brand identity, resulting in a cohesive and memorable online presence. The design facilitated a delightful shopping experience, fostering customer loyalty and brand advocacy.
Brand Progression:
Simple Solutions assisted Noomie in advancing their brand image by implementing consistent branding elements throughout the website. This included color schemes, typography, and imagery that resonated with Noomie's target audience. The result was a website that not only facilitated transactions but also reinforced Noomie's brand presence and fostered customer trust.
Results & Feedback:
After the process, Noomie experienced remarkable results through the collaborative efforts of Simple Solutions. The e-commerce solution, optimized conversion rates, and excellent UI/UX design contributed to increased customer engagement, improved conversion rates, and enhanced brand perception. Simple Solutions' approach ensured that Noomie's immediate e-commerce needs were met while setting the foundation for long-term growth and success. After the new portal was launched, Simple Solutions continued to be a technology partner for Noomie helping with tasks including continuous development and functionality optimization.
Conclusion:
The partnership between Noomie and Simple Solutions exemplifies the impact of a client-centric business consulting approach that is focused around technology. By gaining a complete understanding of Noomie's business, challenges, and objectives, Simple Solutions was able to deliver a tailored e-commerce solution that exceeded expectations. The streamlined platform, optimized conversion rates, and exceptional UI/UX design provided Noomie with the tools to succeed in the competitive baby clothing and accessories industry.
Through their entrepreneurial mindset, expertise, and commitment to client success, Simple Solutions established a strong and mutually beneficial relationship with Noomie. The collaboration showcased the power of effective business consulting in driving growth and delivering exceptional results. Noomie continues to thrive, thanks to the innovative solutions and unwavering support provided by Simple Solutions.
At Simple Solutions, we engage on projects by getting to know the needs of our clients and enthusiastically designing and developing high-quality, functional products that support efficient usability and general business growth.